ori Bowie, the world champion sprinter and three-time Olympic medalist, tragically passed away at the age of 32 due to complications relate...
ori Bowie, the world champion sprinter and three-time Olympic medalist, tragically passed away at the age of 32 due to complications related to childbirth, according to an autopsy report from the Orange County Medical Examiner's Office in Florida. The report revealed that Bowie was carrying a well-developed fetus and was approximately 8 months pregnant at the time of her death in May. She was found to be in labor when she passed away.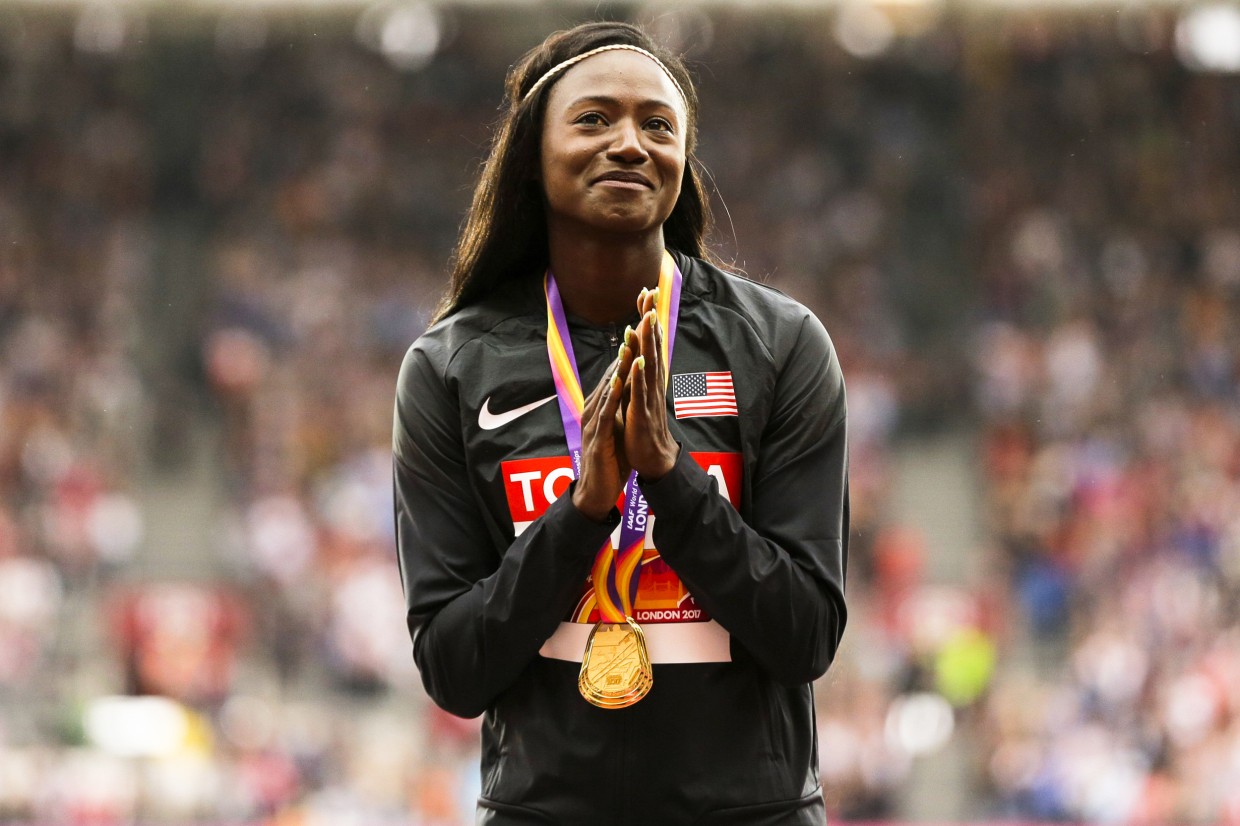 The medical examiner's office ruled her cause of death as natural, as reported by USA Today. However, NBC News has not independently obtained or verified the autopsy report, and requests for comments from the Orange County Medical Examiner's Office and the Orange County sheriff's office remained unanswered at the time of reporting.
Bowie's lifeless body was discovered at a residence in Orange County after a welfare check was requested for a woman in her 30s who had been out of contact for several days. Authorities identified the deceased woman as Frentorish "Tori" Bowie and stated that there were no indications of foul play.
Medical professionals noted that Bowie may have experienced complications such as respiratory distress and eclampsia. Eclampsia is a condition characterized by seizures or a coma associated with preeclampsia, a pregnancy-related disorder marked by high blood pressure. The Mayo Clinic explains that eclampsia can arise without any prior signs or symptoms of preeclampsia. Symptoms that may precede seizures include severe headaches, vision problems, mental confusion, or altered behaviors. However, in many cases, there are no apparent symptoms or warning signs. Eclampsia can occur before, during, or after delivery.
⏩
The news of Bowie's passing was announced on May 3 by her management company and USA Track & Field. Icon Management Inc., her management company, expressed profound sadness at the loss, referring to Bowie as a champion and a beloved friend, daughter, and sister. They extended their condolences and prayers to her family, friends, and all who cherished her.
Bowie gained international recognition for her remarkable achievements in athletics, particularly for anchoring the American 4x100-meter relay team to victory and securing a gold medal in Brazil. She was part of a legendary squad that included Tianna Bartoletta, Allyson Felix, and English Gardner. In addition, Bowie won the silver medal in the 100-meter event and the bronze medal in the 200-meter event at the 2016 Games. She later went on to win the gold medal in the 100-meter race at the 2017 World Athletics Championships in London.
Hailing from Sand Hill, Mississippi, Bowie often attributed her success to the support of her loved ones, especially her grandmother, who raised her. In a 2016 interview, she fondly described herself as a small-town girl at heart, coming from a place where even traffic lights were nonexistent.
The athletics community mourns the loss of Tori Bowie, a phenomenal sprinter whose light will be dearly missed.